A & A Associate provide apt guidance and seamless process in company incorporation. We have a vibrant team of professional executives with great knowledge in rules and regulations of company formation laws in the UAE. In the UAE, Dubai is one of the thriving Emirates with brilliant infrastructure, quick growing horizons, intense and chief business hubs across the world.
We involve in hassle-free visa processing for investors in UAE to setup their business. As per the cabinet meeting held in May 2018, the officials announced that investors can have 100% ownership of their companies along with investor visa in UAE for 10 years.
What is an investor visa?
Since, UAE is a booming economy attracting millions of investors from all over the world. Having a world-class infrastructure, people are ready to start some kind of business. UAE investor visa is issued to people who wish to start their business in UAE. Similarly, Dubai investor visa is ideal for foreign expats who wish to start their own business or invest in already existing business. The process of obtaining investor visa in UAE can vary from emirate to emirate.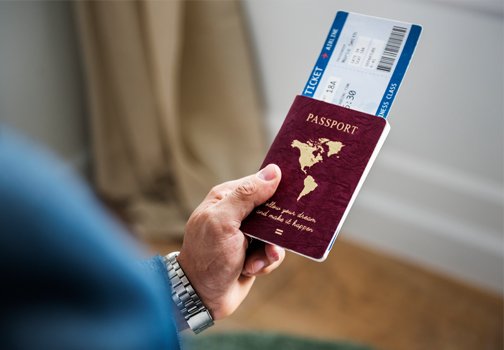 What is the process to obtain investor visa in UAE?
For every investor, it's mandatory to attain investor's visa or partner's visa to legalize the business.
Step by step guide to obtain investors visa in UAE
Documents required for investor visa
Getting an investor visa in the UAE is a straightforward process with the help of Amer centres. Amer centres are popular in the city providing all sorts of visa services. While applying through Amer centres, the cost for investor visa is as follows,
There will be an extra charge for the medical test and emirates ID. Apart from the above, you have to pay additional charges for immigration establishment card.
The costs mentioned above are charged by the GDRFA. It doesn't include the cost to issue a trade license, which is exactly done by DED. Alternatively, companies can apply through the online e-government directorate of naturalization and residency department portal (eDNRD), the companies and establishments use this portal to submit visa applications.
Why choose A & A associates to obtain an investor visa in UAE?
A & A associate is an authorized and registered service provider offering investor visa support in UAE.
With years of experience and strategic thinking, we have helped out thousands of clients through our unique and dedicated visa support services.
We know that your time is valuable and adds more value to it, you can entrust us the visa arrangements and focus on your core business.
For more information regarding investor visa in UAE, get in touch with us!
Request for Our

Free Consultation