Bookkeeping Services in Dubai
Our team of experienced bookkeepers provides accurate and timely bookkeeping services in Dubai to ensure that your business's financial records are kept up-to-date and in compliance with the laws and regulations of Dubai. Our services cover all aspects of bookkeeping, including accounts receivable and payable, payroll, tax filing, financial statement preparation, and budgeting. We also provide additional services such as auditing, cash flow management, and financial reporting.
Bookkeeping assumes significance if you deal with international clients and/or suppliers. Owing to differences in forex rates, receiving or making the payment in euros yesterday might not be the same as doing the same today. You still have to pay your employees in the local currency, so it is important that you keep a record of all financial transactions, noting the forex conversion rate at the time of the transaction for all international payments.
At A&A Associates LLC, we understand the importance of keeping accurate financial records and the necessity of staying up to date with the changing laws and regulations of Dubai.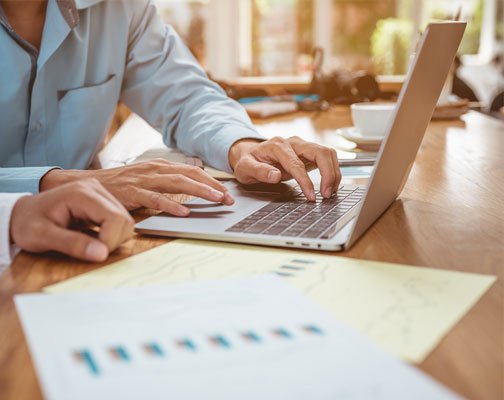 Difference Between Accounting And Bookkeeping Services in Dubai
Accounting and bookkeeping are both essential functions in managing a company's financial records, but they differ in terms of scope and complexity. Bookkeeping primarily involves the systematic recording, organizing, and categorizing of financial transactions, such as sales, purchases, receipts, and payments. It focuses on maintaining accurate and up-to-date financial records. On the other hand, accounting encompasses a broader set of activities, including interpreting and analyzing financial data, preparing financial statements, conducting financial planning, and providing insights for decision-making.
A&A Associate LLC, one of the best professional bookkeeping companies in Dubai, offers comprehensive bookkeeping services to businesses. We have a team of experienced bookkeepers who assist companies in maintaining their financial records accurately and efficiently. A&A Associate LLC's bookkeeping services include recording financial transactions, reconciling bank statements, managing accounts payable and receivable, and generating financial reports.
Their bookkeeping process begins with the collection and organization of financial documents such as invoices, receipts, and bank statements. The bookkeepers then enter this data into appropriate accounting software, ensuring that each transaction is properly classified and recorded. Regular bank reconciliations are performed to ensure the accuracy of the financial records. A&A Associate LLC also handles accounts payable and receivable, ensuring that invoices are issued and payments are received or made in a timely manner.
By outsourcing bookkeeping services to A&A Associate LLC, businesses in the UAE can focus on their core operations while ensuring that their financial records are maintained accurately and in compliance with applicable regulations. The firm's expertise in bookkeeping services Dubai helps businesses streamline their financial processes and make informed decisions based on reliable financial information.
Why Outsource Bookkeeping to A&A Associate LLC Team?
With our dedicated team of experts, we provide you with a seamless bookkeeping experience that allows you to focus on what you do best – growing your business. Why should you outsource your bookkeeping to us? Let us give you some compelling reasons:
Our team comprises highly skilled and experienced bookkeeping services in UAE experts who have a deep understanding of accounting principles and best practices. We stay up-to-date with the latest industry trends and regulations, ensuring your books are always accurate and compliant.
Outsourcing your bookkeeping to us can significantly reduce your overhead costs. You no longer need to invest in hiring and training in-house bookkeeping staff.
We offer flexible pricing options tailored to your specific business needs, ensuring you get the most value for your money.
Our team utilizes advanced bookkeeping services in UAE software and tools to streamline processes, resulting in improved efficiency and accuracy.
We maintain meticulous records and perform regular quality checks to ensure error-free financial reports.
We understand the importance of data security. Our stringent security measures and protocols ensure the confidentiality and integrity of your financial information.
As your business grows, so do your as our bookkeeping services in UAE needs. Our bookkeeping firms in Dubai solutions can easily adapt to accommodate your evolving requirements.
By outsourcing bookkeeping to us, you free up valuable time and resources, allowing you to concentrate on core business activities and strategic decision-making.
Benefits of Our Bookkeeping Services in Dubai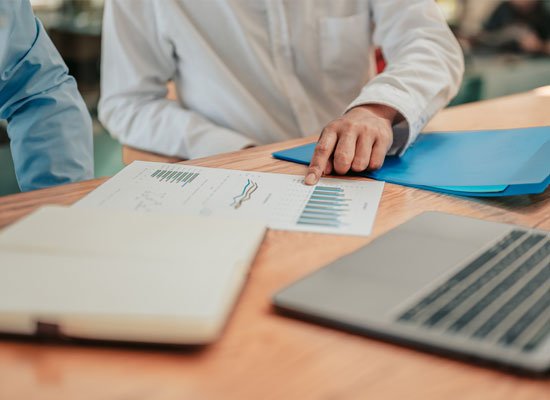 A&A Associate provides bookkeeping services in UAE as well as several reconciliation services, including cash/bank reconciliation, inventory reconciliation, and receivables and payables reconciling.
Our qualified personnel can visit your office on a daily / weekly / monthly / quarterly basis, depending on the volume of transactions. 
Our services include the following:
Benefits of bookkeeping services
| MANAGE YOUR CASH FLOW BETTER | FULFILL YOUR PAYMENT OBLIGATIONS ON TIME | EASIER FINANCIAL REPORTING |
| --- | --- | --- |
| REDUCE ANY FINANCIAL MALPRACTICES | FINANCIAL FORECASTING AND DECISION-MAKING | BETTER RELATIONSHIPS WITH STAKEHOLDERS |
How to Choose the Right Bookkeeping Experts
The first thing you need to do is check if the firm you are planning to outsource your bookkeeping to has qualified staff on their team. Any bookkeeping firms in Dubai that hires the right experts will gladly share this information, including the professional certifications of their team members.
They will also let you know which the various industry verticals they have worked on are. It helps in no small way if they have prior experience in your industry domain. The other thing, apart from verifying the credentials of the company, is to see if their clients are satisfied with their services. This can be done by looking at company reviews that you find online.
Lastly, you also need to check if they are cost-effective as claimed. You can always ask them for an all-inclusive quote that covers everything related to bookkeeping. You can then sit down and work out if it would be a financially feasible proposition to outsource all your bookkeeping to them.
A&A Associate LLC is a Dubai-based auditing firm of Chartered Accountants, Lawyers and Consultants. We provide a whole range of legal, auditing, accounting, and management consulting solutions to meet all your business needs under one roof.
Request for Our

Free Consultation
As your business grows, so do your as our bookkeeping services in UAE needs. Our bookkeeping firms in Dubai solutions can easily adapt to accommodate your evolving requirements.