Independent Review Services in UAE
Examine your financial records, accounts and business transactions with independent audit. Effective control functions take your business to the next level. Our practical suggestions focus on strengthening your business, not just looking into the process.
We make things simple and unique. Our independent evaluations are a result of expertise in audit and risk management. We provide solutions to overcome risk and maintain compliance to strengthen your business. It's all about meeting standards and working with good practices that allow organizations to perform better.
At A&A Associate, we work on different concepts that include full external evaluation, self assessment or facilitated review.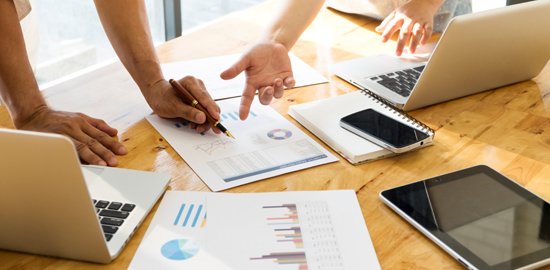 What is independent review?
Review engagement provides limited assurance that no material modifications should be made to the financial statements to allow conformity with the financial reporting framework.
Review is different from audit, they provide less assurance to the financial statement readers because, CPA doesn't perform many audit procedures.
The review process include,
The analytical procedure gives more assurance on the current financial condition represented in the financial statements. Based on inquiries, the professional account express limited assurance to the material modifications in the financial statements and allow them to be in conformity with the financial reporting framework.
Because review engagement is less intensive than audit, the professional accountant cannot express a fair opinion on the financial statements.
How A&A Associate can help you?
A&A Associate is one of the leading audit firms in Dubai providing excellent independent review for entrepreneurs. We create fair opinion on the balance and transactions.
We have a qualified team of accountants to work on independent review and generate reports that support the growth of your business. Timely assistance and high-quality services make us unique among various audit firms in Dubai!
For true and fair review reports, talk to our experts!
Request for Our

Free Consultation