Business Strategy & Planning Services in UAE
Business strategy and planning is the most crucial part of implementing a change in your organization. Without a proper strategy and discipline, a business set-up or taking an important decision might go downhill and would result in an imminent failure.
Your major financial decisions taken for future business growth depend on the current plan and strategy you opt for. A fair amount of risk is involved while implementing a change which is why we will plot a road map of tactics and strategies for you to follow to achieve your business goals.
Our team has an exposure to numerous industries after working with all different sorts of clients.
Our services in business strategy and planning include,
Business planning involves financial forecasting by analyzing the historical data and use it in the prediction of a company's future financial performance. We prepare financial statements that help enterprises to plan their future growth and manage potential cash flow. Our future predictions are accurate that support the growth of small and medium enterprises. These financial statements provide valuable insights in the company planning and help in business's future growth.
Competitiveness analysis is a business strategy to identify your major competitors and research their products or services. By doing this analysis, we create a solid business strategy and planning to improve upon your competitors. Identify potential opportunities where you can stay ahead of your competitors. Stay at top of industry trends and ensure your products or services consistently meet or exceed industry standards.
We design a systematic framework that drives the organization to success. Our business models are unique and innovative with incredible business strategy and planning. Calculative ideas to focus on your profits and ensure quality service at appropriate cost. Successful business models earn more profits and redefine your company strategy in an innovative way!
Benchmarking is a well-defined process of comparing your products or services with top competitors. Business planning in UAE considers benchmarking as a significant process that provides insights into similar organizations and identifies the areas for improvement. We work on both technical benchmarking and competitive benchmarking.
Feasibility study in business planning helps to determine whether the company is equipped with required resources or technologies. The studies determine whether the business venture has any risk of investment or any other technical issues. We conduct a 
feasibility study
in a systematic format that ensures the successful organizational structure of your business.
We provide complete assistance in capital budgeting. Take better decisions by investing in long-term assets. After analyzing relevant data, we come up with the investment possibilities that assure exciting return on investments. Capital budgeting is a significant process under business planning in Dubai, follow up the decisions and enhancing the company operations.
What are the benefits of business strategy and planning in Dubai?
Business strategy is all about setting long-term goals and developing a plan to achieve them.
Whatever may be the size of your business, some of the benefits of developing a business plan in Dubai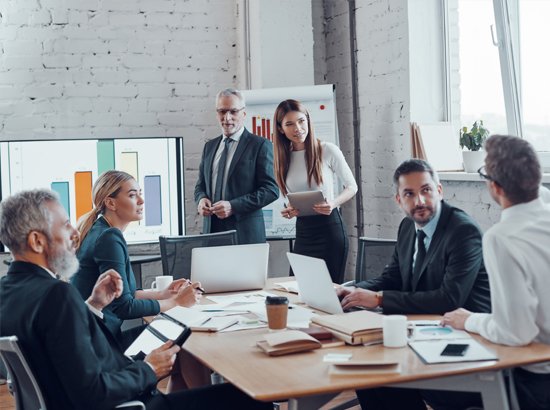 How A & A associates support business strategy and planning?
A & A associates have a team of experts in handling business strategy and planning. With a strong business plan, understand your business nature, compare it with competitors and look forward to figure out some long-term objectives. Once deciding an effective business plan, then implement those changes in your organization to visualize the magnificent business growth.
Consider A & A Associate as your creative thinker and implement those effective business strategies to create a fruitful business environment.
Request for Our

Free Consultation