Financial Reporting Services in Dubai, UAE
We serve every financial needs of a business in the global market. A&A associate provides one of the best and high-quality financial statements along with financial reporting services in Dubai that comply with the international financial reporting standards. These audit report maintain highest level of professionalism and prepare financial statements that allow companies to take useful financial decisions.
Is it essential to maintain the accounts?
Accounting and financial reporting services contributes to the growth of the company. It's essential to track the income and expenses that reflects the result of business operation. According to the UAE commercial company law, it's mandatory to maintain the book of accounts.
Hence, accounting and financial reporting Service is necessary, this allows investors to estimate the financial position of the company, analyze investment opportunities, and reduce unnecessary expenses. Account maintenance determines the prospects of a business.
Account outsourcing is a suitable option where investors can focus on core business operations at the same time, ensure that records are maintained perfectly, thus enabling entrepreneurs to reap maximum benefits.
What are the regular accounting services by A&A associates?
At A&A associates, The best financial reporting companies in Dubai, we record the daily transactions of your company in the accounting software on a periodic basis followed by financial analysis.
Account reconciliation services include
What are the accounting and financial reporting services provided by A&A associates?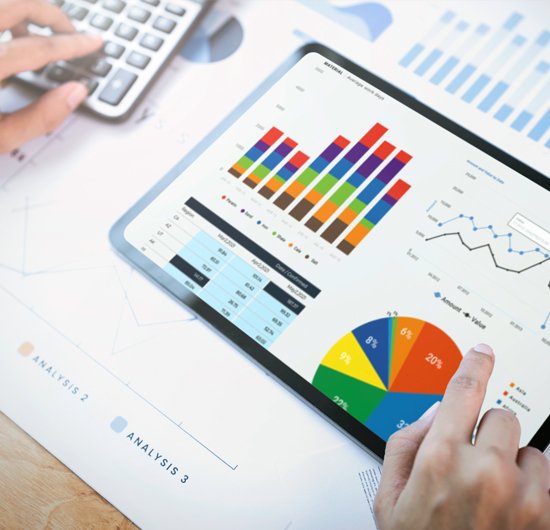 The main purpose of accounting and financial reporting services display an accurate picture of the financial affairs of the business.
We help companies to complete their process with the following steps,
A&A associates analyze the profit and loss of a company to find out the cash inflow for a financial year. This helps management to understand the company standards and plan for future investments. Accounting reports are base on accrual basis of accounting and the reporting completely based on IFRS accounting standards.
How A&A associates help with Accounting and financial reporting services in Dubai?
A&A Associate provides a whole range of accounting, auditing, legal, and management consulting solutions to satisfy your business requirements under one roof.
Our experts understand the requirements of every business and provide necessary reports according to it. Availing our accounting and financial reporting gives you the following benefits,
We support accounting and financial reporting by maintaining the book of accounts in an appropriate manner and ensure compliance of statutory requirements. Apart from this, we offer a wide range of accounting and auditing services in Dubai with utmost professionalism and excellence.
Request for Our

Free Consultation