Industrial License In Dubai, UAE
An Industrial License in Dubai or anywhere else in the United Arab Emirates is granted when the commercial activity undertaken is of an industrial nature, such as manufacturing or refining of petrochemicals. If you are unsure of whether a particular business activity is industrial or not, the rule of thumb is that it is most likely to be industrial if it involves the use of specialized plant equipment. Examples of industrial activity include
The Industrial License is granted by the Department of Economic Development in the emirate where the plant is located. For instance, if one were to establish a pharmaceutical plant in Ras Al Khaimah, the competent issuing authority would be the Department of Economic Development – RAK. Depending on the emirate, additional rules may apply. For Dubai, both a physical office and a warehouse for storage are mandatory. A virtual office cannot be used in lieu of your physical office.
A Local Sponsor must also own 51% of the stock, so your company needs to be incorporated accordingly. Before applying to the Department of Economic Development for an Industrial License, all other permissions must have been taken, such as from the Ministry of the Interior, the Ministry of Environment and Water, and the Ministry of Health and Prevention. If everything is in order, you can expect your Industrial License to be granted in as little as 3-4 weeks.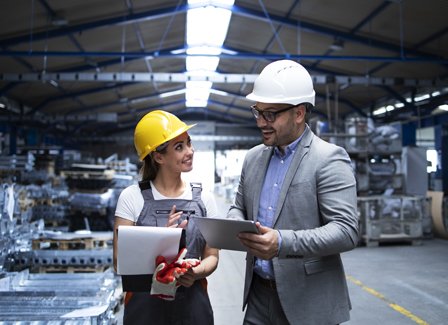 The Government will provide land at reduced rates, plus assistance in R&D if your product is expected to add value to the UAE economy. You will need to get permission from the local Municipality to build your plant, if it is located outside of a free zone. Electricity and water will be provided at subsidized rates to your plant as per its needs. As the holder of an Industrial License, you are expected to comply with industrial safety regulations as well as follow Labour Law strictly when it comes to your workers.
You cannot sell or lease the land allotted to you, but the Government will buy from you if the finished product is of exceptional quality.
For more information on securing an Industrial License in Dubai or elsewhere in the United Arab Emirates, please get in touch with us.
We are a team of passionate company formation specialists dedicated to helping entrepreneurs establish businesses in the UAE. We help foreign investors through the array of paperwork and everything needed for setting up an industrial unit, including securing all the necessary permissions from the respective Government agencies concerned. If you have a dream, we can help convert it into a reality.
Our business setup consultants work closely with our legal team to achieve the desired outcome. We also have professional accountants on board, so that when you submit your Business Plan as part of the application for an Industrial License, all the financials will check the boxes. Our experts leave no stone unturned in the quest for perfection, and we have a 98% client satisfaction rate so far.
If you would like us to assist you procure an Industrial License in the UAE, please give us a call or use the form to send us a message. We can also be contacted over email, and a senior member of A&A Associate will get in touch with you shortly. We assure you of the utmost degree of confidentiality, as we hold ourselves to the highest standards of ethics and professionalism.
Request for Our

Free Consultation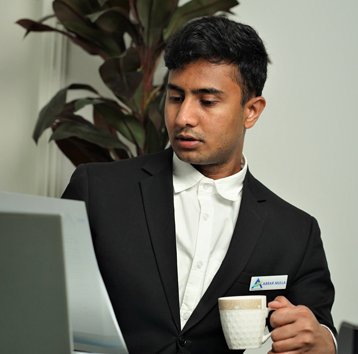 Company Formation Specialist
Solve out the crucial procedures of business setup with MOHAMMED ABRAR, passionate and efficient member of our team working hard to achieve customer satisfaction and obviously, he exceed your expectations. Having around 3+ years of experience, he identifies the best approach based on your business sector. With expert knowledge and huge network of contacts, mainland company formation is made easy!

Customised Solutions
Experienced Consultants

Hassle-Free Procedure
Multiple Payment Options