Financial Reporting & Statement Analysis in UAE
Financial reporting and statement analysis are the important terminologies that determine the company's financial performance. A & A associate provides one of the best and professional financial reporting along with statement analysis. Assess your company's performance and make economic decisions with our extended services.
What is the importance of financial statements?
Financial statement is the most significant aspect that determines the existence of a business. It's a combination of accounting jargons and complicate values portrayed on a piece of paper in a readable manner.
This paperwork reflects the worth of your business. The statements exhibit true and fair view of your financial performance providing the net value of your assets and liabilities, also the profit earned, loss incurred, details of equity, etc. The financial statements are prepared annually and quarterly depending on the accounting. After preparing financial statements, annual audit is performed to check the validity.
At the end of auditing, auditor gives his opinion and comments on the truthfulness of financial statements. Along with this opinion, the financial statements are issued to the stakeholders, banks, investors, financial institutions, and suppliers, etc.
Financial statement preparation is a lengthy and difficult task that is time consuming with specialize team efforts. The statements are required to be applicable with the financial framework with integrity and honesty. Any misstatement could be considered as a fraud or error. In order to avoid such errors or risky issues and losing focus on business growth, hire one of the best accounting firms in Dubai to share your burden.
Here, A & A associate is a highly-skilled accounting firm to handle all your financial reporting and other requirements.
How A & A associates help your businesses grow?
With a team of certified accountants well-equipped with the knowledge of IFRS or international financial reporting standards, GAAP generally accepted accounting principles, and IAS or International accounting standards, we excel in providing the best financial reports and statements.
We have a versatile team working on different fields like tax experts, valuation experts, audit experts, payable/receivable experts, and lot more, offering dedicated services to our clients.
Depending on the requirement, we initially analyze the complete system and update the system with all possible transactions and activities. After collecting all the required financial data, we prepare the following,
Finally, we perform an internal audit and provide the auditor's opinion along with the financial statements.
The analysis is a complete package that includes trends and changes in sales, profitability, liquidity, BEP, MOS analysis, changes in cash flow, financial ratio analysis, and variance analysis. At A & A associates, we present the financial statements with great accuracy and assess the company performance for further improvements.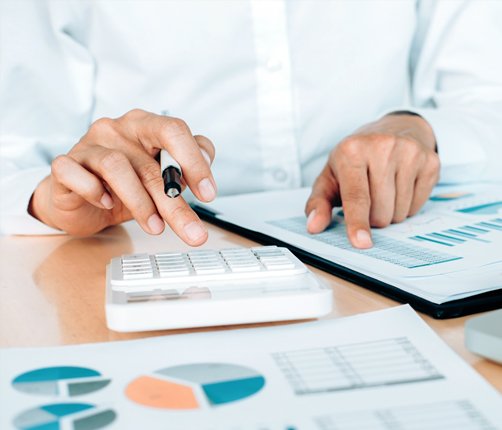 Request for Our

Free Consultation