The logistics sector in the Middle East is one that holds a lot of promise for those who intend to do it right. The United Arab Emirates in particular has a lot of potential because it is home to 12 seaports and nine international airports. The United Arab Emirates is also well-connected to the rest of the GCC region by road. So it is no wonder that 61% of cargo that is destined for various locations in the GCC arrives at the seaports in the United Arab Emirates.
While Abu Dhabi has two seaports and three international airports, Dubai is more centrally located. Dubai has two seaports of its own, in addition to two international airports. Sharjah with its two ports and one international airport is only 20 minutes from Dubai. Ajman, which has its own port, is only another 20 minutes away from Sharjah. Fujairah, Ras Al Khaimah, and Abu Dhabi are all less than 80 minutes from Dubai. So business setup in Dubai makes a lot of sense for anyone wanting to enter the logistics sector.
How to Open a Logistics Company in Dubai
First of all, it is important to determine the exact commercial activity that your logistics company in Dubai will be into. It is also possible for a logistics company in Dubai to be involved in multiple business activities. Some of the major logistics-related commercial activities are as follows:
Customs Broker: Also known as Customs Clearing Agent, this involves preparing Bills of Lading for onward cargo clearance by the Customs authorities. A Customs Broker could also represent a declarant before the Customs authorities and clear an inbound cargo consignment on behalf of the declarant.
Freight Broker: This involves handling various Customs-related matters and also dealing with insurance brokers. Freight brokers handle transportation by land, air, or sea without using their own infrastructure or facilities.
Warehousing: This involves the storage and management of goods before they begin their onward journey via one of the United Arab Emirates seaports or airports. Warehousing also involves the storage and management of goods after they have arrived in the United Arab Emirates at a seaport or airport. It may further include sorting, and also loading and unloading. Because of the unique nature of each cargo consignment, everything has to be handled with care.
Ocean Cargo Transportation: This generally refers to both bulk sea cargo as well Less-than-Container-Load. It involves container leasing and those involved in this business activity may also charter vessels for transportation by sea. It might also include packing and/or sorting at a facility associated with a seaport in the United Arab Emirates.
Air Freight: Apart from interacting with various players in the air transportation industry, this activity also includes preparing the Bills of Lading if not supplied by the client. It may also include packing and/or sorting at a dedicated warehousing facility associated with an airport in the United Arab Emirates. Some may lease transport aircraft for their operations, and fleet management becomes one of the responsibilities of those in this sector.
Surface Logistics: This includes transportation by road. It is not uncommon for those in this field of logistics to have their own dedicated fleet of vehicles for transportation. So fleet management becomes one of the responsibilities of those in this field. Other responsibilities include live tracking and clearance at the border before entering another country, plus customer support.
Third-Party Logistics: There are some who assume responsibility for the entire chain of transportation from Point A to Point B. Where only a single mode of transport may be involved, they safely get the consignment from the origin to the destination. Where multiple modes of transport are involved, these 3PL players also take on the responsibility of warehousing, Customs clearance, and inventory management.
Once you have decided on your business activity or the business activities that your logistics company in Dubai will be into, it becomes essential to prepare a Business Plan. This Business Plan must be as detailed as possible, outlining where you plan to have your office, the number of staff you intend to hire, where your warehouse will be, if applicable, and how your operations will be structured. This Business Plan needs to be submitted along with your application for company registration and a Business License.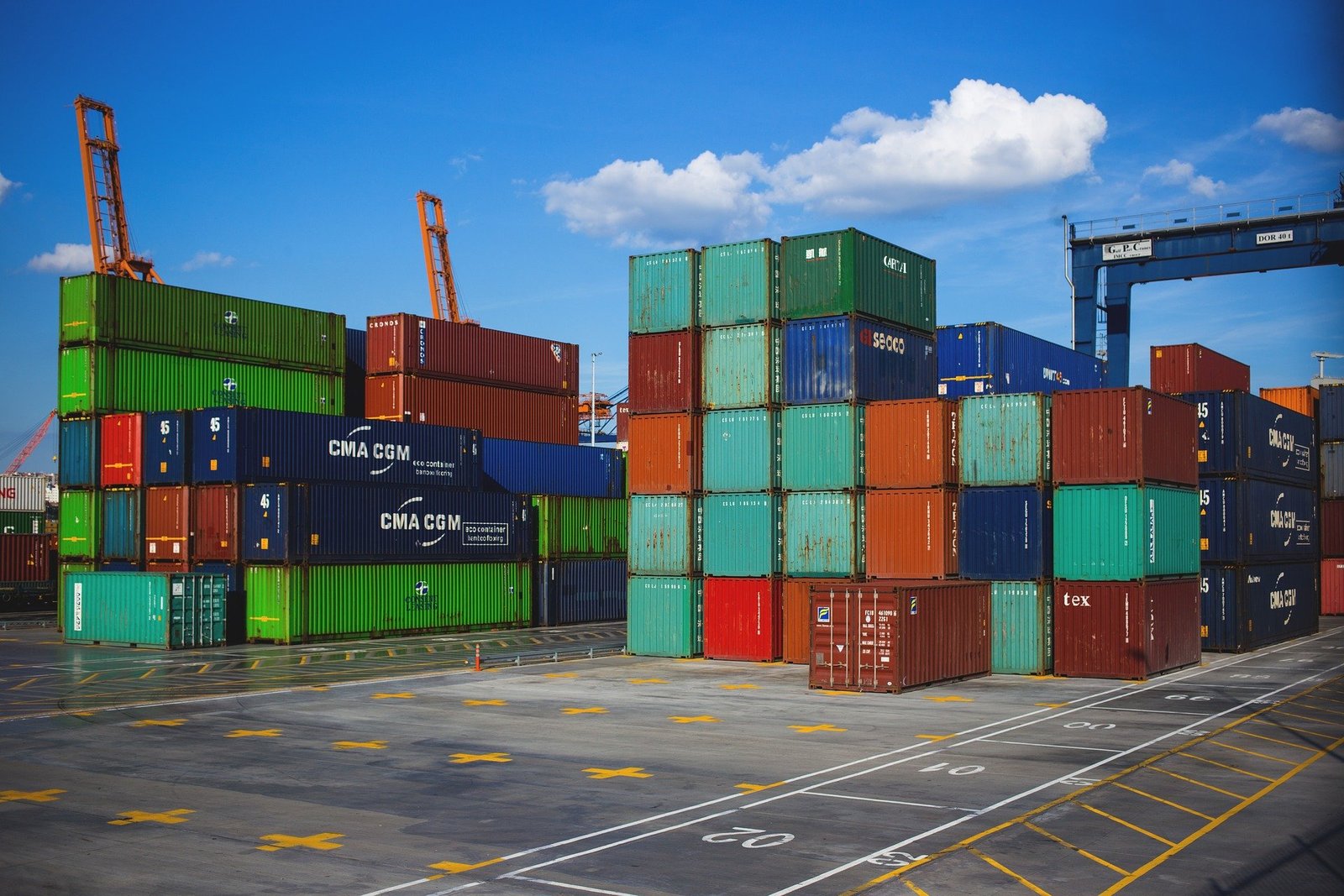 At the time of company registration, you also need to submit a name for your company. In the United Arab Emirates, there are certain rules that pertain to company nomenclature. For instance, a term like 'Global' or 'International' cannot be the first part of your company's trade name. The names of countries are not allowed, but nationalities are. Religious terms cannot be used in your company name, and first names are permitted only if it is the first name of one of the shareholders.
You also need to provide a copy of the Tenancy Contract you have for your proposed office or warehouse if your company is going to be located on the mainland. This is important, because the office address of the space you have leased out becomes the registered office address of your company as per official Government records. It is indeed possible to change your registered office address later if you wish to move out into a larger or smaller office. This can be done at the time of renewing your Business License every year.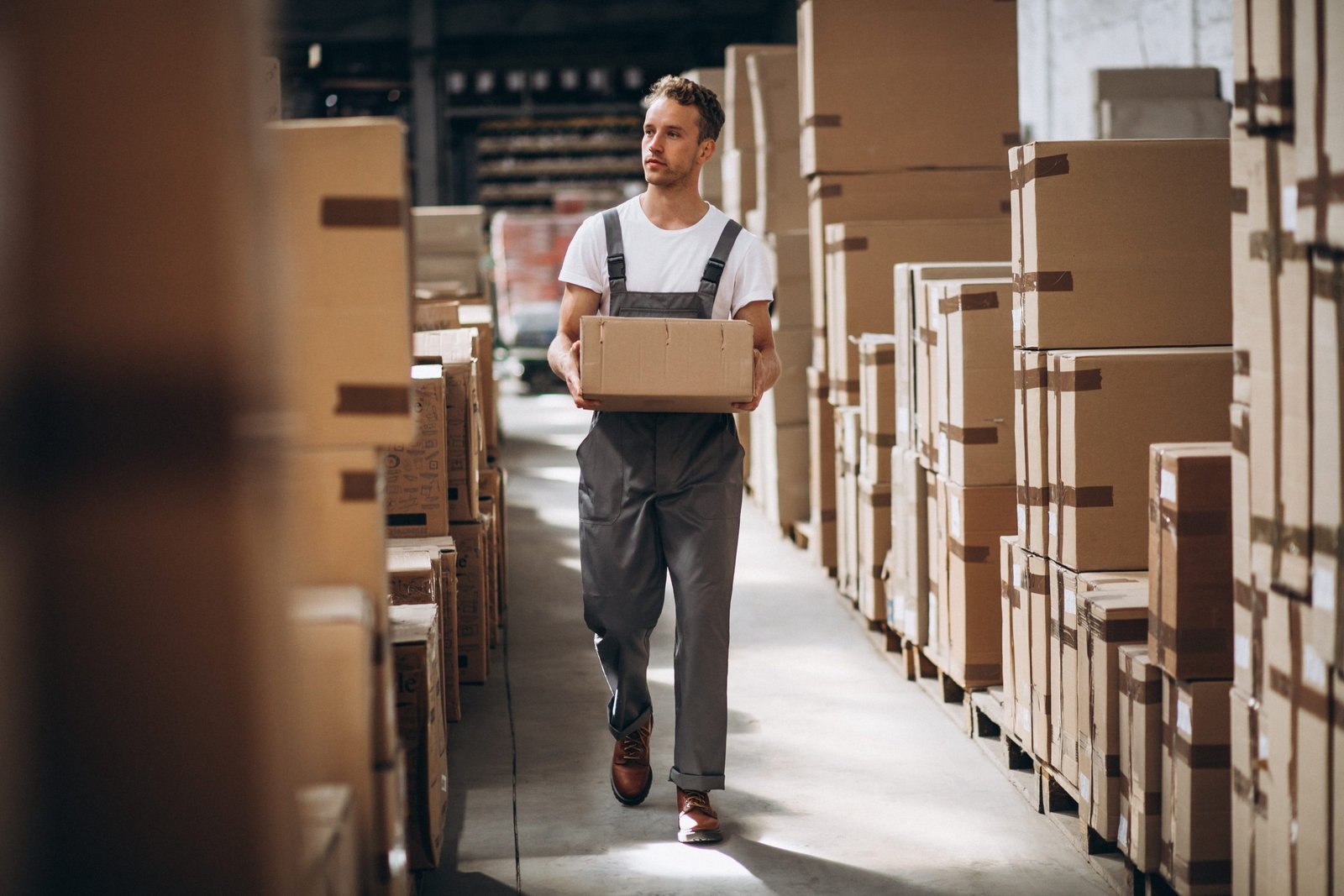 In case you are planning to open your logistics company in a free zone, the free zone authority provides the office space and/or warehouse for your operations. You can move into a larger or smaller office / warehouse at any time without changing your address. This is because in a free zone, your address is a PO Box address. All mail and official correspondence is delivered to your PO Box at the free zone.
There is a lot of flexibility to be had in a free zone. You can choose an office and/or a warehouse of any size. You can choose between a fully furnished office and a semi furnished office for which you can do up the interiors according to your liking. The only thing to be kept in mind that you need to lease 100 square feet of commercial space for every employee you plan to hire. Because of the immense flexibility offered, you can scale up or down anytime.
You could choose the Jebel Ali Free Zone in case you deal with international clients. The Jebel Ali Free Zone is an Offshore Company Registry and companies registered in the Jebel Ali Free Zone are considered as offshore companies. Or there is the ultra-modern Dubai South free zone, which has its own international airport. Another free zone, the Dubai Airport Free Zone, is associated with the Dubai International Airport, home of global air carrier Emirates.
Because Sharjah is only 20 minutes away, you could also consider company setup in Sharjah free zone. At A&A Associate LLC, we believe that there is a right-fit for every type of logistics company. Sharjah offers comparatively lower setup costs than Dubai. Easy availability of accommodation at lower rents also means that most employees live in Sharjah. Opening your logistics company in Sharjah might be a good idea, because your employees can arrive at the office fresh and unhassled by the commute.
Why Choose A&A Associate for Opening a Logistics Company in Dubai?
At A&A Associate, we have years of experience helping incorporate companies on the mainland and in free zones. We are backed by an exceptionally strong team of in-house legal experts who will ensure that all the paperwork is in order. We can also help you draw up the relevant company formation documents which must be duly notarized before being submitted for the purposes of company registration. We have been of assistance to clients from 100 countries around the world, and we have a good client satisfaction rate so far.
For more details, call us at +971 56 408 6728 or send us a message using the form below.