Limited Liability Company
LLC company formation Dubai: Background
Dubai joined the UAE in 1971 after the British forces left the Middle East. It was one of the first to join among the seven Emir ruled states – or Emirates. [Abu Dhabi, Sharjah, Ras Al Khaimah, Ajman, Umm Al Quwain, Fujairah, in addition to Dubai.] Though UAE is under the complete control of the Federal Supreme Council. Each of the 7 rulers are members with 1 vote each. Dubai has a high level of autonomy.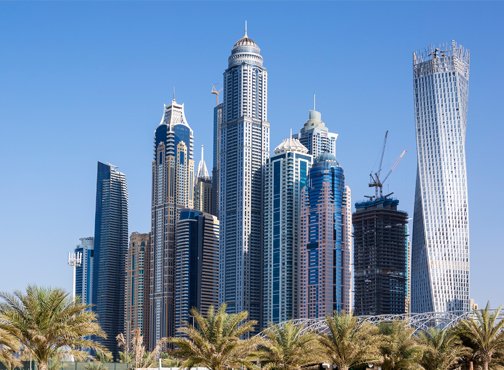 Dubai, as we know, is famous for its breath-taking skyline, beaches and trade and commerce. Working conditions in Dubai and the UAE, are different to that of other countries and if you are planning to invest there you should be aware of the terms and conditions of 'Sponsorship'. The climate in Dubai is subtropical and you get clear skies throughout the year with very little rainfall and that too in winter.
Summer temperatures are extreme, with scorching hot days and mild winters. The population of Dubai consists of people from more than 150 countries including from Egypt, Palestine, Syria, Iran, Jordan, Sudan, China, India, Pakistan, the United States, Eastern Europe and the members of European Union. Limited Liability Company (LLC) is the most common form business in UAE. A Limited Liability Company can be formed by a minimum of 2 and a maximum of 50 shareholders whose liability is limited to their shares in the businesses capital. Most companies with foreign partners have opted for the Limited Liability Company, due to the fact that this is the only option that'll give maximum legal ownership i.e. 49% to the expatriates for a local business. As it is mandatory to have a UAE national as a partner in the LLC (51% shareholding) prospective investor has the option to choose the one
UAE national (sponsor)
as a partner in the company.
The licensing Authorities
What are the benefits of UAE LLC?
Licensing standards and evaluate (Building construction companies)
Technical &
Administrative
standards
Category
Standards
Ground +1
Ground +4
Ground +12
Un limited

No of engineers

1

2

4

15

No of technicals

1

2

3

13

No of labours

30

100

200

600

No of administratives

5

11

15

33

Office area (m2)

50 m2

100 m2

150 m2

200 m2
***Note : The contractor must provide suitable accommodation for the number of labors in designated areas in Dubai
Technical &
Administrative
standards
Category
Standards
Ground +1
Ground +4
Ground +12
Un limited

The capital

–

1,000,000

7,000,000

20,000,000

Bank gurantee

–

500,000

2,000,000

4.000,000

Insurance

–

3,000,000

7,000,000

15,000,000
*** Note : Insurance covers all insurance contracts for the company and the equipment, labor and project
Equipment
standard &
mechanism
Standards
Cranes
Elevators
Sheol
Digger
Loader
Mixer
Compressor
Generator
Bus
Bickup
Tipper
Scaffolding
Un limited

4

4

1

1

4

4

4

4

4

4

4

15000

Ground +12

1

1

1

1

–

2

2

1

1

2

1

7000

Ground +4

–

1

1

1

–

1

–

–

–

–

1

5000

Ground +1

–

–

–

–

–

1

1

1

1

–

–

1000
Request for Our

Free Consultation