Dubai is a modern city and it is also known as the land of opportunities. It is a city full of life and vigour with digital advancement, amenities, deserts and skyscrapers. The government of the UAE is adamant to transform it into the most modern smart city in the world with the latest and innovative infrastructure. The mission is set to be accomplished by 2028. One of the research teams – ABI Research, stated in the article "The Role of Smart Cities for Economic Development" that by 2026 economic benefits of $20 trillion will be generated by the most advanced cities of the world.
For all your needs pertaining to business setup in Dubai and the rest of the United Arab Emirates, get in touch with A&A Associate LLC.
It's not just advancement and development that the government is eyeing upon, it is also concerned about the happiness of the residents. The happiness index is being calculated to measure the life satisfaction of inhabitants. There has been a rise of 3% in happiness amongst the residents of the UAE. This indicates the correctness of the changes that the government is trying to implement. Dubai is all set for unstoppable glory and success with three milestones on the road map. The happiness of residents, optimum utilization of the resources and economic growth.
A Fair Chance of Growth Awaits you
Structure of Real Estates Company in Dubai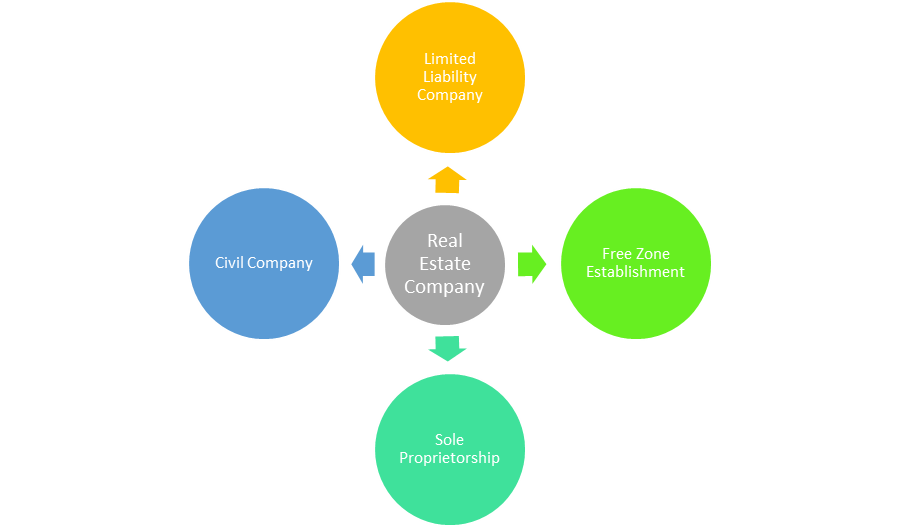 Real Estate Business Set up in Dubai
Follow the Procedure which is Super Easy and Transparent
You are Almost Close if you have
Approximate Estimate of Setting up a Real Estate Business in Dubai
Total cost varies from company to company as it involves multiple factors like business model, size of the company, budget, location, etc.
Solicit guidance from the panel of experts on our board. The blog intends to present general guidance only.