According to UAE law, the Local Sponsor (sometimes referred to as Local Partner) must be a UAE national and own 51% of your company. He/She assumes the legal responsibility associated with the running of your business. He/She will represent your company in all Government-related matters, such as when it comes to getting a Business License to operate.
The Local Sponsor is paid a Sponsor Fee for his/her services. Just because he/she owns 51% of your company does not mean he/she takes 51% of your profits. Depending on the agreement between you and the Local Sponsor, he/she may be paid on a monthly / quarterly / half-yearly / annual basis. In some instances, the Local Sponsor may agree to forego his/her Sponsor Fee and take a predetermined percentage of the sales.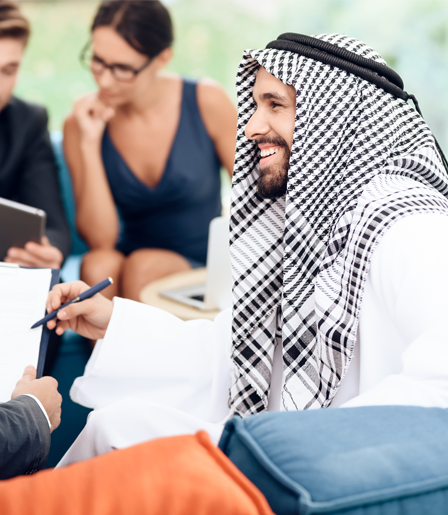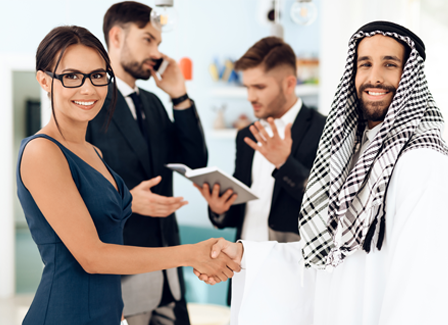 The Local Sponsor can be an individual, or it could also be a company incorporated in the UAE
In the case of an Individual Sponsor, the individual must be a professional, a businessman or businesswoman, or a UAE Government employee. He/She must have attained the age of 21 and must not run or operate a business in the same field. To prevent the Local Sponsor from interfering in your company's corporate affairs, he/she hands over the Power of Attorney to you. This way, the foreign entrepreneur assumes full control over the running of the business.
A Corporate Sponsor is when the Local Sponsor is a company. The same rules apply, such as the Corporate Sponsor not running a business in the same field. For companies, which could be a Sole Proprietorship / Legally Limited Partnership / Legally Limited Company / Private Limited Company, UAE Company Law applies. The Power of Attorney relating to the functioning of the company could still be handed over to you.
Some professionals are allowed to set up professional consultancies, such a doctor who plans to set up his/her consulting clinic, a lawyer who plans to establish his law firm in the UAE, an engineer who plans to offer professional engineering consultancy services and so on. In such cases, the professional needs a Local Service Agent.
The Local Service Agent is different from the Local Sponsor in the fact that the Local Service Agent does not own 51% of the company. However, he/she will still represent your company in all Government-related matters. He/She is not legally responsible for the affairs of your company, so the question of a Power of Attorney does not rise. However, you will still be required to pay him/her a Fee on a monthly / quarterly / half-yearly / annual basis.
Need help finding a Local Sponsor or Local Service Agent?
This is where we at A&A Associate LLC can be of assistance. Our company formation experts will put you in touch with the right Local Sponsor in Dubai (or Local Service Agent as applicable) according to your business needs. Our business setup consultants are all highly experienced and gladly lend their expertise to matters involving company registration. They go above and beyond the call of duty, sparing no effort to understand the unique requirements of your business.
For example, if you were a lawyer who wanted to open a law office in the United Arab Emirates, wouldn't it be great if your Local Service Agent was an Emirati who was an attorney himself/herself? Someone well-versed with UAE law and with years of courtroom experience? This is what we really do, help you connect with the right people. We believe in creating win-win situations for everybody concerned, and our client testimonials attest to this fact.

Customised Solutions
Experienced Consultants

Hassle-Free Procedure
Multiple Payment Options